What is Lasik Eye Treatment?
Lasik, which stands for laser assisted in situ keratomileusis, is a surgical eye treatment that is used to correct vision problems in near and far-sighted people.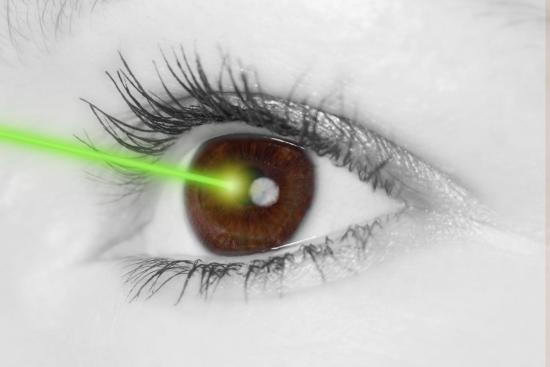 While the treatment has repeatedly proven to be successful in improving vision, it is important to realize that not everyone's results will be the same. According to the American Academy of Ophthalmology, more than 90 percent of the people who undergo Lasik surgery attain somewhere between 20/20 and 20/40 vision without glasses or contacts as a result of the procedure. Some people may also need to have a retreatment or enhancement procedure done as a follow-up in order to achieve the desired results.
Also, as with any medical procedure, there are risks involved with Lasik. However, since the procedure became FDA approved in 1998, it has become extremely popular in the U.S. and the percentage of people who experience complications as a result of the procedure is very low.
How Can Lasik Help My Vision?
Lasik can be used to correct a number of eye issues including astigmatism, hyperopia (farsightedness) and myopia (nearsightedness). Unfortunately, however, Lasik cannot treat Presbyopia, which is a condition that progresses with age and causes a decreasing ability to focus the eyes. This usually occurs between the ages of 40 and 50.
Does the Treatment Involve a Hospital Stay?
Lasik surgery is performed by a licensed optometrist, usually in his optometry office. Is it done on an outpatient basis and does not require a hospital stay. Your doctor will perform the procedure and then, in most cases, place a transparent shield over your eyes which will protect them against bumps and rubbing when you leave the office. It is highly recommended that you arrange for someone to drive you home after the procedure is over.
New Client Special!
We are proud to serve Chicago, Orland Park, and surrounding areas and we are highly pleased to offer these communities a special FREE consultation for any new client!
Call Today to Schedule Your FREE Visit!
Wear Eyewear in Chicago
750 N Franklin St. Ste 106
Chicago, IL 60654
Phone: 312-255-1212
Wear Eyewear in Orland Park
14215 LaGrange Road
Orland Park, IL 60462
Phone: 708-349-9327